pdfFiller is not affiliated with any government organization
Get the free fire loss spreadsheet form
Show details
Hide details
DEPARTMENT OF THE TREASURY INTERNAL REVENUE SERVICE Washington, D.C. 20224 SMALL BUSINESS/SELF-EMPLOYED May 1, 2012, Control #: SBSE-04-0512-046 Affected IRM: 4.24.8.10.1 Expiration Date: May 01,
Get, Create, Make and Sign property loss worksheet sample
Get Form

eSign

Fax

Email

Add Annotation

Share
How to fill out fire loss spreadsheet form
How to fill out fire loss spreadsheet:
01
Start by opening the fire loss spreadsheet on your computer.
02
Enter the date and time of the fire incident in the designated field.
03
Provide details about the location of the fire, including the address and any specific areas affected.
04
Record the cause of the fire, if known. If it is still under investigation, indicate that as well.
05
Document any injuries or casualties resulting from the fire, including the names and contact information of those involved.
06
List the damaged or destroyed property, including its value before the fire and the estimated loss.
07
Include any insurance information for the property and specify the coverage details.
08
Note any additional expenses incurred as a result of the fire, such as temporary accommodations or emergency services.
09
Attach any relevant supporting documents, such as photographs, witness statements, or fire department reports.
10
Save and update the fire loss spreadsheet regularly as new information becomes available.
Who needs fire loss spreadsheet:
01
Insurance companies may require a fire loss spreadsheet to process claims and determine compensation.
02
Business owners or property managers can use the spreadsheet to evaluate the financial impact of the fire and make informed decisions about restoration or relocation.
03
Government agencies and fire investigators may utilize the fire loss spreadsheet to analyze fire patterns, identify potential hazards, and improve fire safety measures.
This is how it works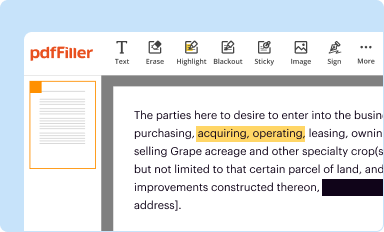 Edit your fire loss spreadsheet form form online
Type text, complete fillable fields, insert images, highlight or blackout data for discretion, add comments, and more.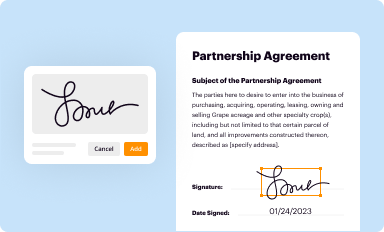 Add your legally-binding signature
Draw or type your signature, upload a signature image, or capture it with your digital camera.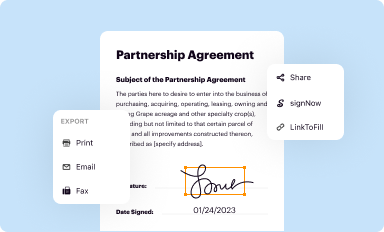 Share your form instantly
Email, fax, or share your fire loss spreadsheet form form via URL. You can also download, print, or export forms to your preferred cloud storage service.
Editing fire loss spreadsheet online
To use our professional PDF editor, follow these steps:
1
Log in. Click Start Free Trial and create a profile if necessary.
2
Prepare a file. Use the Add New button to start a new project. Then, using your device, upload your file to the system by importing it from internal mail, the cloud, or adding its URL.
3
Edit fire loss inventory list form. Add and replace text, insert new objects, rearrange pages, add watermarks and page numbers, and more. Click Done when you are finished editing and go to the Documents tab to merge, split, lock or unlock the file.
4
Get your file. Select the name of your file in the docs list and choose your preferred exporting method. You can download it as a PDF, save it in another format, send it by email, or transfer it to the cloud.
Dealing with documents is simple using pdfFiller. Try it now!
People Also Ask about fire loss spreadsheet
What are the three elements of property loss exposure?
What is an example of physical loss?
What is the meaning of loss of property?
What is an example of property loss?
What is a loss report form?
What is a statement of loss?
Total Loss Inventory List Template is not the form you're looking for?
Search for another form here.
Comments and Help with letter notification
Video instructions and help with filling out and completing fire loss spreadsheet
Instructions and Help about property loss worksheet form
Hey there it's Aaron with time-saving templates and in this video I'm going to go over a question that I get a lot which is what template would I recommend for your situation for tracking your rental properties and I have several options that are going to depend on how you prefer to enter and track your data, so I'm going to go over that really quick, so there's three main areas we're mostly going to be going over the number one which is tracking the rental income and expenses which is the most common challenge, and also it has the most options to choose from the second and third templates there's really just one option for a deposit tracking worksheet that includes a worksheet to track who paid which deposit it are you deducting anything from the deposit and also a refund form, or you can list out the items you're deducting and how much is owed back and then also the rental analysis template is to compare three different properties and kind of gives you just ballpark estimates on what you could possibly get as a return on each property, so you can kind of compare and decide which one is the better investment, so those are two and three, but I'm mostly going to be going over the options for number one with the rest these are the three main options I have them an is the landlord's template which actually goes up to 30 properties now it can be used for short-term or long-term rentals B is the rental property management template and that works for either three or six properties and option C is for specific for if you rent through Airbnb the HBO or Hideaway, so I'm going to go over the options within each one of these options okay so the first one we're talking about is option a the landlord's template and really if you have up to 30 properties this is the only one that we'll, we'll work for you no higher amount of properties, but it's also very flexible you can use it for short term or long term, and you enter the rental income as it occurs, so you can enter as many times as you need to within one month different runners let me just show you a quick preview of that actual template, so this is the landlord template, and it has the different tabs at the bottom for each property, so each property has its own page and then there's a summary page which lists out the annual totals but within the property pages it's going to have a monthly breakdown of total income and expenses and this is where you would enter the rental income, and then you'd scroll right and enter the expenses which comes with a lot of categories, and you have up to 8 blank categories if you want to add a new category you would add them here in rental 1, and they would automatically get populated in all the other pages and in the summary page you just have to enter it once so going back to the slide pretty much summed up everything with that now the different options within the landlord template you'll see that this was a 5 property version it goes up to 30 properties you also have the...
FAQ
What is property loss worksheet?

A property loss worksheet is a document used to itemize and calculate the total value of lost, damaged, or stolen property. It requires the owner of the property to list all items that have been lost, damaged, or stolen, along with their estimated values and any applicable insurance coverage. The total value of the property loss is calculated and used to determine the amount of compensation that is due to the owner.

What is the penalty for the late filing of property loss worksheet?

The penalty for late filing of a property loss worksheet is a fine of up to $2,500.

Who is required to file property loss worksheet?

The person or entity required to file a property loss worksheet would depend on the specific circumstances and regulations in a given jurisdiction. Generally, individuals or businesses that have suffered a property loss due to a covered event, such as a natural disaster or theft, may need to file a property loss worksheet for insurance purposes. Additionally, individuals who own rental properties or businesses that own multiple properties may also be required to file property loss worksheets for tax or reporting purposes. It is recommended to consult with an insurance agent or tax professional for specific guidance based on your situation.

How to fill out property loss worksheet?

To fill out a property loss worksheet, follow these steps: 1. Start by gathering all necessary information and documents related to the property loss, such as the insurance policy, receipts, photos, and any relevant documentation. 2. Create a section at the top of the worksheet to enter the basic details about the property loss, including the date and time of the loss, the location of the property, and a brief description of what happened. 3. Itemize the damaged or lost property: Create a table with columns that include the following information: item description, quantity, estimated value, and estimated replacement cost. List each damaged or lost item separately, including furniture, appliances, electronic devices, personal belongings, etc. 4. Determine the estimated value: In the estimated value column, write down the approximate value of each item at the time of the loss. This can be based on the original purchase price, market value, or any appraisals or receipts you have. 5. Calculate the replacement cost: In the estimated replacement cost column, estimate the current cost to replace each item. Doing some research online or contacting suppliers can give you a better idea of the current prices. 6. Assess depreciation: If applicable, subtract the depreciation value from the estimated value. Depreciation refers to the reduction in value of an item over time due to wear and tear or age. This step is commonly used in insurance claims for items like furniture or appliances. 7. Sum up the totals: At the end of each column, calculate the subtotals for the quantity, estimated value, and estimated replacement cost. This will help you get an overall idea of the financial impact of the property loss. 8. Include additional costs: If there are any additional costs related to the loss, such as temporary accommodations, cleaning, or storage fees, include these in a separate section of the worksheet. 9. Attach supporting documentation: Make sure to keep copies of receipts, photos, or any other supporting documents related to the loss. You may need to submit these to your insurance company or other relevant parties. 10. Review and double-check: Before submitting the worksheet, review all the information entered to ensure accuracy and completeness. Double-check calculations and make any necessary adjustments. Remember, the specific layout and details of the worksheet can vary depending on your individual circumstances and the requirements of your insurance company or other parties involved.

What is the purpose of property loss worksheet?

The purpose of a property loss worksheet is to assess and document the damage or loss to property caused by a specific event, such as a fire, natural disaster, theft, or accident. It is often used by insurance companies, adjusters, and property owners to determine the extent of the damage, calculate the financial loss, and aid in the claims process. The worksheet typically includes detailed information about the property, including its value, age, condition, and any relevant supporting documentation such as receipts, photographs, or appraisals. It helps to streamline the claims process and ensure fair compensation for the loss or damage to the property. Additionally, it can serve as a reference for repairs, replacements, or future insurance evaluations.

What information must be reported on property loss worksheet?

The information that must be reported on a property loss worksheet may vary based on the specific insurance policy and the nature of the loss. However, the following information is commonly required: 1. Policyholder information: Name, address, contact details, policy number, and date of the loss. 2. Loss details: Date and time of the incident, cause of the loss (e.g., fire, theft, natural disaster), and a detailed description of what happened. 3. Property information: Identification of the affected property (e.g., address, description, type of property, its use, ownership, etc.), including any applicable identifying numbers or serial numbers. 4. Damaged items: A comprehensive list of damaged items, including their descriptions, quantities, values, and replacement costs. It may be necessary to provide receipts, invoices, or other proof of purchase or value. 5. Salvage value: If applicable, the estimated value of any salvageable items or materials. 6. Repair and replacement costs: The estimated cost to repair or replace the damaged items or property. 7. Additional expenses: Any additional expenses incurred as a result of the loss, such as temporary relocation costs, storage fees, or loss of income. 8. Documentation: Any supporting documentation, such as photographs, videos, expert opinions, or police reports, that can provide evidence of the loss or assist in the claims process. It's important to note that specific insurance policies may have different reporting requirements, and it is advisable to consult the insurance provider or adjuster for accurate guidance on the necessary information to include.

How do I modify my fire loss spreadsheet in Gmail?

Using pdfFiller's Gmail add-on, you can edit, fill out, and sign your fire loss inventory list form and other papers directly in your email. You may get it through Google Workspace Marketplace. Make better use of your time by handling your papers and eSignatures.

How can I send total loss inventory list template for eSignature?

property loss worksheet is ready when you're ready to send it out. With pdfFiller, you can send it out securely and get signatures in just a few clicks. PDFs can be sent to you by email, text message, fax, USPS mail, or notarized on your account. You can do this right from your account. Become a member right now and try it out for yourself!

How do I fill out fire loss checklist using my mobile device?

Use the pdfFiller mobile app to fill out and sign property loss worksheet print form. Visit our website (https://edit-pdf-ios-android.pdffiller.com/) to learn more about our mobile applications, their features, and how to get started.